---
Hundreds of people join the UWA Underwater Club every year to take advantage of the best diving Perth has to offer! Bring your friends along and be a part of the club! The membership year runs from 1 December to 30 November and anyone can join at anytime of the year. Dives happen all year round with the club (Winter does not stop us from diving!) and if you join after the 1st May, membership prices are even cheaper!
Image by Alistair Cook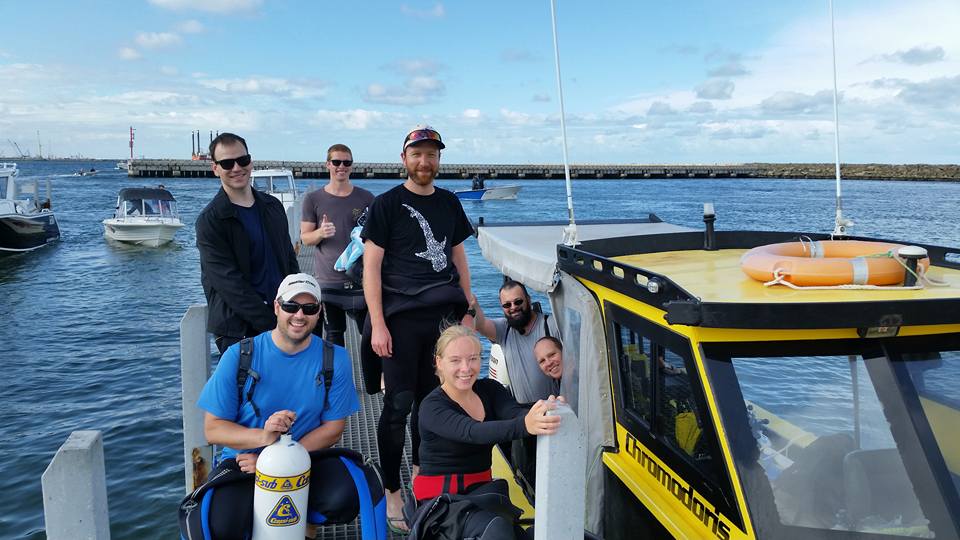 Here are a list of some of the benefits you will get for being signed up as a member:
The cheapest equipment hire in Perth
The cheapest boat trips in Perth (happens almost on a weekly basis if weather permits)
Access to the club calendar where you can book onto dives and post your own dives and get togethers!
Extended dive trips to remote dive sites around WA and overseas
Meet people who have come from all over the world with a similar passion as you do!
Dive with people who have had hundreds of diving experiences
Discounts at affiliated shops around Perth
The opportunity to do courses offered by freelance instructors in the club
If you have the right certification you can even join tech diving expeditions on dives to the Rottnest Ships Graveyard!
Have a look at which membership tier applies to you then click the sign up button below to begin:
| Membership Level | Description | Expires | Price | Price from May 1 |
| --- | --- | --- | --- | --- |
| Full Member | Enjoy all the benefits of being a UWA Underwater Club member! | 30 November | $100 | $60 |
| UWA Student Member* | Same as a Full Membership however you have to be a full time UWA student | 30 November | $30 | $15 |
| Non-UWA Student* | Same as a Full Membership however you have to be a full time student | 30 November | $55 | $40 |
| Social Membership | Social members will occasionally have the opportunity to boat sit or snorkel | 30 November | $10 | $10 |
*All student members are required to upload an image of their current full time student card to their membership profile for verification.
Sign Up Form
---
As you become a member please note that the UWA Underwater Club is a not-for-profit organisation. This means that when you sign up and pay for dives, all fees go towards fuel, gear/boat maintenance, insurance and long term purchases. The club is an organisation run by members - for members! Maintaining the club is not cheap or easy and at the heart of the club is our committee, shed/trip volunteers and skippers who devote their time and energy to facilitate club activities. As the club is not a commercial dive operation we encourage all our members to adopt the world famous motto of "you only get out what you put in". Diving is the sport we love and we wish to share it with everyone!
All members must also be familiar with the club by-laws . Members not abiding by these club rules may be disqualified from any future club activities.